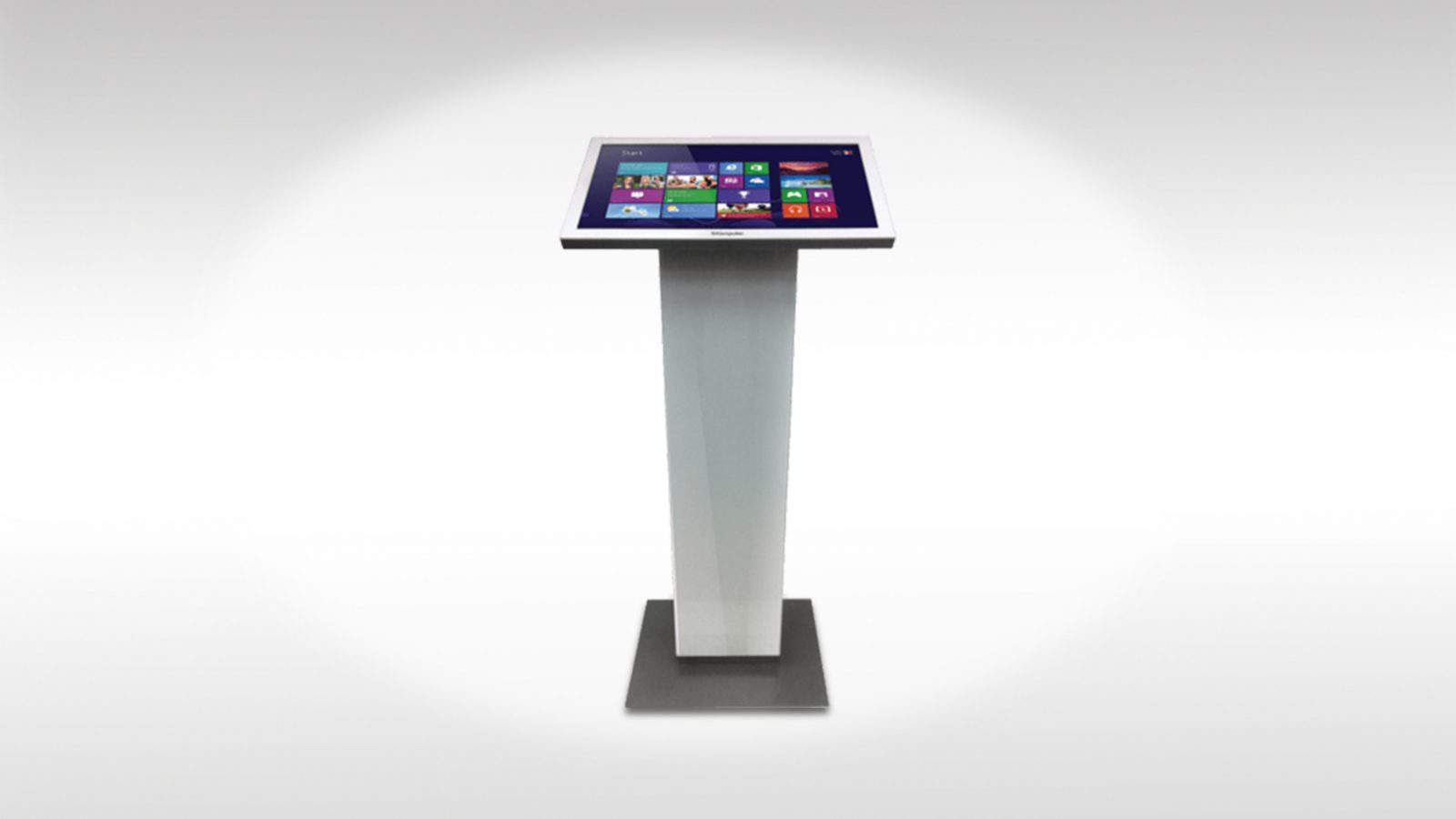 Interactive multi-function kiosk. The best answer to the current needs of public environments and workplaces (events, fairs, retail and offices) that increasingly require the presence of information points from which they can easily access any type of information and multimedia content.
Methacrylate cover
Customizable color
Chassis in reinforced steel
Perforated steel panel
23″ – 32″ – 43″ – 46″ – 55″
The kiosk is equipped with software that can be customized according to requirements and allows users to easily consult product data sheets, videos, photos and websites.